Extra Happy Hours on the Horizon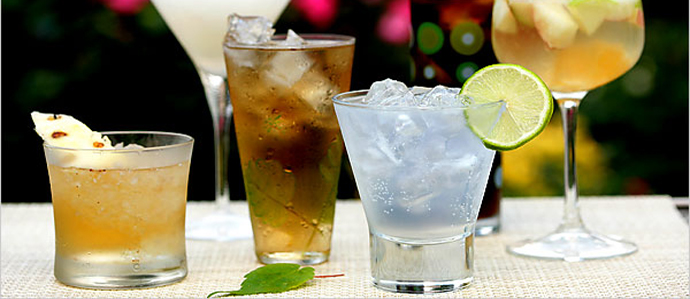 To many of us, happy hour is simply the time at which we are able to escape from our desks, power walk to the nearest bar and order the quickest thing the bartender can place in front of us. But for bar and restaurant owners in the alcohol-antiquated Commonwealth of Pennsylvania, there has been a lot more to those two seemingly simple words.
According to state law, an establishment with a liquor license may not offer happy hours - noted as times during which drinks are sold for a lesser amount than the published price -- for more than 14 hours per week. In addition, none of these happy hour times may last longer than two hours.
Also, the bartender must pour drinks while reciting Shakespearean sonnets. (Okay, so they never actually passed that one.)
That being said, there's a good chance that before summer is out, Pennsylvanians will be able to add a little more happiness to their schedule. New legislation that passed the House last week would allow those discount happy hours to stretch from two to four hours in length. There will still be the 14-hour per week limit, but this means businesses can now legally offer specials for the length of a game, or restaurants only open a few days a week can get in more of those 14 precious hours than before.
The other highlight of the proposed law would allow caterers with liquor licenses to purchase and transport alcohol to off-site reception sites. If you ever passed on a killer canape chef because the idea of hauling 20 cases of booze to your own wedding sounded like a turn-off, you'll understand how thrilled those in the event industry are about that one.
The bill still needs to be reviewed by Governor Tom Corbett, but with all signs pointing to an easy signature, feel free to start planning your 5 p.m. outings with gusto.
---
Melissa Auman Greiner is a born and bred Philly girl with a soft spot for the city's growing food and wine scenes, leafy green squares and sultry summers. Just don't get her started on the inadequacy of SEPTA. With nearly 10 years of experience covering the city for a variety of newspapers, magazines and websites, it hasn't just been her pleasure to visit Philly's best bars and restaurants -- it's been her job. And with an advanced certification from the International Sommelier Guild under her belt, she brings her city savvy and wine know-how together to deliver Drink Philly readers the latest info on Philly vino.
---
Related Articles:
Recent Articles

Feedback
How are we doing? Tell us what you like or don't like and how we can improve. We would love to hear your thoughts!