Weekend Picks: 7/21-7/24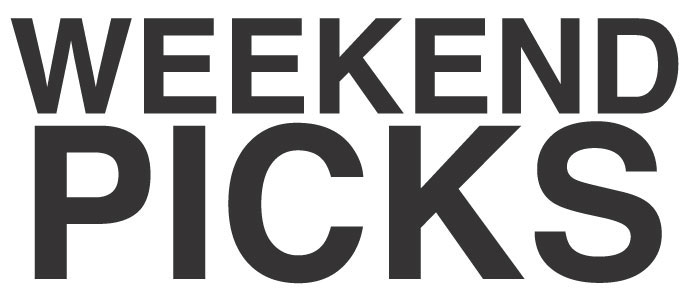 Thursday, July 21st
Belgian Independence Day @ Resurrection Ale House
What: Belgian-Themed Drink and Food Specials
Where: Resurrection Ale House, Grays Ferry Ave. & Catherine (Graduate Hospital)
When: Thursday, July 21st starting at 6pm
Price: Pay as you go
There will be food specials as well as a special draft line-up. Beers include; Gnomegang, Houblon Chouffe, Ommegang Belgian Independence Saison, Liefmans Cufee-Brut, Maredsous 8 and more.
Belgian Independence Day @ The Bards
What: Belgian-Themed Food and Drink Specials
Where: The Bards
When: Thursday, July 21st through July 23rd
Price: Pay as you go
$4 Palm Draft, $5 Steenbrugge Triple Draft, $6 Rodenbach Sour Bottle, $8 Boon Kriek Bottle, $15 Rodenbach CRU Bottle. There will also be a food and beer pairing menu made just for the occasion!
---
Friday, July 22nd

Riesling Smackdown
What: Rieseling wine tasting
When: Friday, July 22nd at 7pm
Where: McCrossen's Tavern, 20th & Spring Garden (Art Museum)
Price: $25
Two wine connoiseurs have each hand-picked a selection of four Rieslings, and will vie for who brings in the better selection. Competing will be John Toler of Dreadnought imports, and Jimmy Nolan of Vine Street Imports. Toler will be showcasing Old World wines from the German/Alsace/Austria region, while Nolan will be presenting a variety of New World Rieslings.
McCrossen's sommelier Lauren Harris will be on-site to judge, as well as Erin McLean of Tria Fermentation School, and Colin McBryde of Some Young Punks winery.
The participants will weight in at 7pm and for $25 guests are welcome to stop in, taste eight Rieslings, and judge for themselves!
---
Saturday, July 23rd

Summer Ale Fest
What: Seasonal beer festival with local cuisine
When: Saturday, July 23rd
Where: Philadelphia Zoo, 3400 West Girard Ave.
Price: Only VIP tickets left, $90
The Philadelphia Zoo will once again be hosting the Summer Ale Festival, sponsored by Fair Food Philly and Rolling Barrel Events.
The ale festival runs from 6:30pm to 10pm (taps off at 9:30), and includes not only great beer, but farm inspired dishes from Marathon, locally sourced products from a number of local farms and live music. Guests are also freet o check out the Zoo-wide exhibition X-tink-shun, which will inspire guests of all ages with a message of conservation, discovery and saving wildlife.
Only VIP tickets are left for sale, and include a six beer pairing with food, as well as early access to the event. For more information on the event, check our article here!
Wines of the Continental Congress
What: Wine class featuring styles preferred by the founding fathers
Where: Pinot Wine Boutique, 227 Market St. (Old City)
When: Saturday, July 23rd at 3pm
Price: $29 per person
This one our wine class occurs every Saturday afternoon and teachers the favorite wine styles of Thomas Jefferson, John Adams and more.
---
Sunday, July 24th

Pig Roast by One Dish
What: Pig roast
Where: Garden Variety, 900 N. Second St.
When: Sunday, July 24th starting at 6:30pm
Price: $20
Dinner includes roasted pig and sides. A 'special' drink choice will be provided and the venue is BYO.
For more information and ticket sales visit here!
Buck-a-Shuck Oysters at Crest Tavern in Wildwood, NJ
What: Firkin tapping with buck-a-shuck oysters
Where: Fitzpatrick's Crest Tavern
When: 5-9pm
Price: PAYG
Crest Tavern's weekly oyster (Delaware Bay, Louisiana Bay, and Chesapeake Bay) special with a rare firkin tapping of Flying Fish Hopfish.
Recent Articles

Feedback
How are we doing? Tell us what you like or don't like and how we can improve. We would love to hear your thoughts!