Weekend Picks, 1/19-1/22
What to do this weekend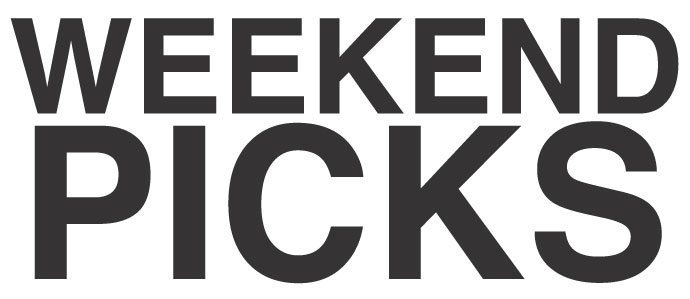 Thursday, January 19

Sierra Nevada Night with Patrick Mullin

What: Tasting and meet and greet
Where: London Grill, 23rd & Fairmount (Fairmount)
When: 7 PM, Thursday, January 19
Price: PAYG

Patrick Mullin – regional sales manager of Sierra Nevada Brewing, and soon to be Sly Fox director of sales – will be in house, along with Sierra Nevada brews: Exportation (6.3% American Wild Ale), Ovila Saison (7%), Quad (10.4%) and Dubbel (7.5%).


Friday, January 20

120 on 1/20

What: Dogfish 120 minute IPA tapping
Where: Grey Lodge Pub, Frankford & Hawthorne (NE Philly)
When: 10 AM–9 PM, Friday, January 20
Price: PAYG

The folks over at Grey Lodge Pub are tapping a sixtel of Dogfish Head's 120 minute IPA – at 10 AM. For a beer as heavily hopped as this (putting it lightly), and hovering somewhere around 15-20%, it's not for the faint of heart, but well worth it.


Saturday, January 21
What: Craft beer festival with 50 beers that are over 8% ABV
Where: Starlight Ballroom, 460 N. 9th St.
When: 12-4 PM, 5-8 PM, Saturday, January 21
Price: $45 in advance

The Trouble With Trippels III

What: Tripel Tap Takeover
Where: Johnny Brenda's, 12th & Frankford (Fishtown)
When: 11 AM–Close, Saturday, January 21
Price: PAYG

For the third year in a row, Johnny Brenda's is devoting it's downstairs bar and taps to Tripel style brews. This years lineup is: Victory Golden Monkey, Sly Fox Incubus, Stoudt's Abbey Tripel, Weyerbacher Merry Monks (9.5%), Dock Street Prisoner of Hell (10%), Flying Fish Exit 4 (9.5%), Allagash Tripel (9%) and Flying Fish Grand Cru (5.5%).


Sunday, January 22

Center City Restaurant Week

This Sunday is the kickoff of Center City's Restaurant Week – lasting until the January 27 and picking up again from January 29–February 3. Every year restaurants all over the city offer up delicious pre-fix, three course, menus for $35 each. We've got you covered with our picks of six places where you can grab some drinks for happy hour before taking on three rounds of food.
Recent Articles

Feedback
How are we doing? Tell us what you like or don't like and how we can improve. We would love to hear your thoughts!