Leap Day Drinking Events in Philadelphia, February 29, 2012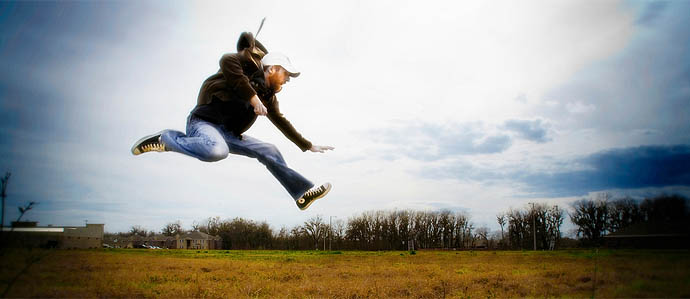 Oh, silly Earth. Instead of taking a nice, round 365 days to revolve around the sun, our planet lags a bit, actually making the complete circle in 365¼ days. To keep our calendar in tune with that asymmetrical fact, we have Leap Year, and every four years (or so), February 29 makes an appearance. Clearly, Leap Day is special, and deserves celebrating with a drink! There's even a special Untappd badge for the occasion. Check out our rundown of shenanigans and events taking place tonight.
Leap Day Allagash Tap Takeover
Where: Trestle Inn (339 N. 11th St.)
When: 7 PM
What: Beer Lass Suzy Woods will be on hand to answer questions about the wealth of Allagash beers that will be on tap
Leap Year Party Upstairs with DJ Ben Arsenal
Where: Time Restaurant (1315 Sansom St.)
What: Throwback party with special $4 cocktails

Slideluck Potshow Philadelphia II Afterparty
Where: Perch Pub (1345 Locust Street)
When: 8 PM
What: At the afterparty for this University of the Arts hosted event, enjoy specials on Brooklyn Brewery Lager, Weisse, EIPA and Mary's Maple Porter

De Molen Draft Festival
Where: Farmer's Cabinet (1113 Walnut Street)
When: 6 PM
What: From the Netherlands, at least 10 rare beers on tap as well as special bottles

Sommelier Smackdown
Where: Wine School of Philadelphia (127 S. 22nd Street)
When: 7:30-9:30 PM
Price: $64.98
What: The Wine School will be pitting one of their best instructors against one of Philadelphia's best sommeliers and participants will sample food and wine before choosing a winner

Broadbent Selections Euro Wine Tour
Where: Tria Fermentation School (1601 Walnut Street)
When: 6:30-8 PM
Price: $65
What: Part of Tria's "Know Your Importer" series which will focus on European wines

Dogfish Tap Takeover
Where: Tony's Place Bar & Grill (1297 Greeley Avenue, Warminster)
When: 7 PM
What: Dogfish Head takeover including 120 Minute, Old School Barleywine and more
Photo via Flickr user Stephen Poff
Event Date: 02/29
Event Time: Various Times
Location: Various Bars
Price: Varies

Recent Articles

Feedback
How are we doing? Tell us what you like or don't like and how we can improve. We would love to hear your thoughts!