Labor Day Weekend Events in Philadelphia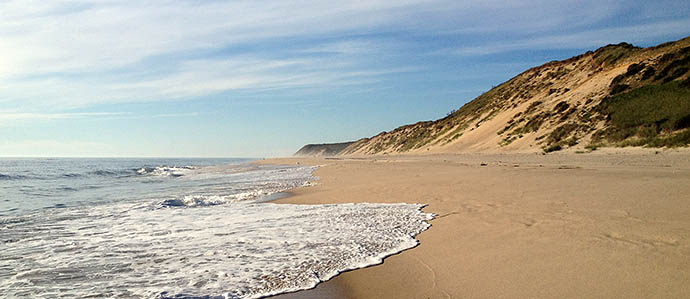 It may mean the end of summer, but Labor Day is also about celebrating the American work ethic — by doing little more than raising a glass. Get in the spirit by resolving to kick back this weekend at one of these fun events.
All Weekend
Labor Day Weekend is Cantastic!
Local 44 (4333 Spruce St.; 215-222-BEER)
Nothing heralds the beginning of Labor Day Weekend celebrations quite like the sound from a cold can of beer being cracked open. That's why the bottle shop at Local 44 is running special on craft can sixers all weekend. Stop in, pick some up and get crackin'.
Cannstatter Volksfest Verein (Three-Day German Festival)
August 30 - September 1
Cannstatter Club (9130 Academy Rd.; 215-332-0121)
Too soon to be thinking about Oktoberfest? Not when Philly's oldest and largest German-American cultural organization is throwing a three-day German Festival. Of course German beer is one of the big draws. Five will be on tap, as will some local crafts and domestics. There's food, music and dancing too. One day passes are $6, and $11 gets you in all weekend.
Mojito and Ceviche Flights
Cuba Libre Restaurant & Rum Bar (10 South 2nd St.; 215-627-0666)
Chef Guillermo Pernot is serving up flights of his acclaimed ceviches for just $12 all weekend at Old City's Cuba Libre. The special includes three distinctive tropical ceviches, including mushroom, shrimp and mixto. Pair them with a flight of mojitos that include classic, passion fruit and pomegranate variations for just $12 more.
Thursday, August 28
Budweiser Clydesdales Appearance and Fairmount Block Party
6 PM - 9 PM
Outside Urban Saloon (2120 Fairmount Ave.; 215-232-5359)
Get the holiday weekend started a little bit early when the Budweiser Clydesdales come to Fairmount. Hang with the Clydesdales outside of Urban Saloon, catch the Eagles preseason game on the flat screens, play some Cornhole with the Philly Cornhole League, browse the Smak Parlour Fashion Truck and much more. PAWS will also be on site with some adoptable pooches if you're looking to add a four-legged friend to your family.
Friday, August 29
Visit Philly's Beer Garden Series
4 PM - 7 PM
Morgan's Pier (221 N. Columbus Blvd.; 215-279-7134)
Sadly, Labor Day Weekend brings many of the things we love about the summer to an end. One of those, of course, is Visit Philly's roving happy hour series that's been celebrating the explosion of pop-up beer gardens throughout the city this season. Join the fun and enjoy some cool food and local craft beer specials when the series wraps at Morgan's Pier.
Go Go on the Block
5 PM - 9 PM
The Trestle Inn (339 N 11th St.; 267-239-0290)
Old-school juke joint Trestle Inn wraps its Friday night Go Go on the Block series. For one last romp, they're taking the party, the whiskey and all the shimmying and shaking go-go dancers outside to say so long to summer with a sidewalk soiree. Drink specials include four different Art in the Age and Jim Beam cocktails by the pitcher, KelSo Pils pitchers and more.
Saturday, August 30
Punch Drunk Brunch
Oyster House (1516 Sansom St.; 215-567-7683)
If you can't get out of town for the holiday weekend, take a boozy brunch break at the Oyster House, where the punches are all-you-can-drink with brunch entrees from 11:30 AM - 3 PM. Bartender Lindsey Krueger serves several colorful and creative variations that include Mother's Ruin with gin, grapefruit juice, black tea and cinnamon-infused vermouth; Bootsy Collins, lemon-dill gin with Pimms and rosemary lemonade; and Judi is a Punch, light rum, passion fruit puree, and pomegranate tea. If punch isn't your thing, there's also unlimited Bloody Caesars, an invigorating horseradish-heavy bloody Mary that's spiked with clam juice.
Stooges Brass Band from New Orleans
City Tap House (3925 Walnut St.; 215-662-0105)
Brooklyn meets New Orleans for one night when City Tap House brings the sounds of the Big Easy to University City with the Stooges Brass Band. Supporting them is New Sound Brass NSB, an 11-piece ensemble comprised of South Philly Mummers. Along with all the awesome tunes, there will be specials on beers from Brooklyn Brewery. Tickets cost $15. Get them here.
Sunday, August 31
Spruce Street Harbor Park Farewell
Spruce Street Harbor Park (121 N. Columbus Blvd.; 215-629-3200)
While many of Philly's other beer gardens that popped up over the summer will remain open into the fall, Sunday's last call for all the fun and sun at Spruce Street Harbor Park. If you haven't been yet, do so while you still can.
Monday, September 1
2nd Annual Labor Day Maine Picnic Brunch
11 AM - 3 PM
Local 44 (4333 Spruce St.; 215-222-BEER)
Join West Philly's Local 44 for its second annual celebration of summer in Vacationland. The beach picnic brunch will offer a lineup of dishes inspired by the state of Maine's Southern Coast. Naturally, the brunch will also feature cool craft brews from Maine on tap.
Photo by Danya Henninger
Tags:
Beer
,
brunch
,
Cocktails
,
Dinner
,
Festival
,
Food
,
Fundraiser
,
Holiday
,
Outdoor Seating
,
Parties
,
Rum
,
Spirits
,
Tequila
,
Whiskey
,
Wine
Recent Articles

Feedback
How are we doing? Tell us what you like or don't like and how we can improve. We would love to hear your thoughts!