Drink Up: 7 Best Whiskey Bars in Philadelphia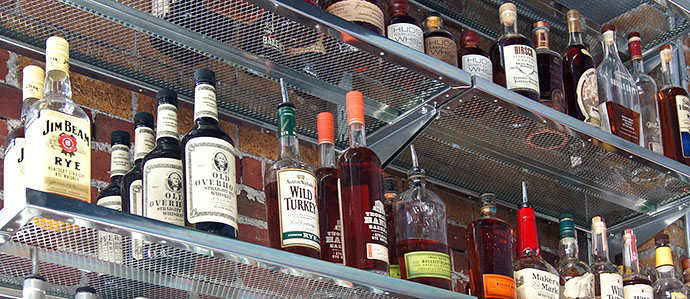 Single barrel. Aged Cask. Kentucky straight. Whiskey (or whisky, as its traditionally written in Scotland and Canada) has a language all its own, and the nuanced lexicon can be daunting for a typical tippler to interpret. Essentially, whiskey is just a spirit distilled from a mash of grains like barley, rye or corn. Variations in color, taste and quality derive from a number of factors, including aging, type of grain and water source. The recent rise in domestic microdistilling — look out for Dad's Hat Pennsylvania Rye — and the availability of a prodigious array of small-batch whiskies is encouraging booze hounds to explore a new lingo of liquor, and Philadelphia is an ideal spot to whet that interest.

This month's Philadelphia Whiskey Festival and opening of Stephen Starr and Joe Carroll's bourbon-and-barbecue emporium Fette Sau — with a rumoured 80-bottle North American whiskey selection — prompts the question: which bars hold Philly's best collections of brown? Read on for seven places where the "water of life" flows freely.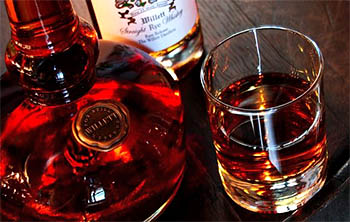 Cooperage Wine & Whiskey Bar: Tucked into The Curtis Center just north of Washington Square, Cooperage stocks more than 75 varieties of both American and imported whiskies, from spicy Thomas Handy Sazerac Kentucky rye to the choice Macallan Fine Oak, a 15-year-old single-malt Speyside Scotch. What's more, the weekday happy hour offers a choice of five whiskies at just $5 per pour. Go for an Old Overholt Rye with a few ice cubes (601 Walnut St.; 215-226-2667).

Khyber Pass Pub: A dimly lit Old City den, the Khyber was once known for its rowdy live-music scene. Nowadays, a well-curated jukebox pumps indie rock throughout the bar, but its the extensive selection of spirits and beer that keep patrons loyal. A chalkboard list of ever-rotating drafts may be the top draw, but another menu reveals a nice roundup of Irish whisky and a stellar list of 40 American varietals, including Benjamin Prichard's Single Malt, a spicy medium bodied sipper, and Hirsch Small Batch, which has hints of vanilla and oak (56 S. 2nd St.; 215-238-5888).

Time: Three-in-one Midtown Village venue Time stocks an astounding array of bottles, with more than 100 varieties of bourbon, rye, scotch and Irish whiskey. Perch beneath the ornate chandelier in the dining room or duck into a cozy booth in the whiskey bar to sample from the interesting collection — start with a buttery Blanton's Straight bourbon and work up to a smoky Glenlivet Nadurra Speyside Scotch (1315 Sansom St.; 215-985-4800).

The Trestle Inn: This recently revamped cocktail bar on the outskirts of Chinatown may appear to be in ruins from its exterior, but venture inside and be rewarded with groovy lighting, go-go dancers and a long list of whiskies, 65 in all. Pay particular attention to the Kentucky bourbon assortment with such standouts as Black Maple Hill and Old Grand Dad 114 (339 N. 11th St.; 267-239-0290).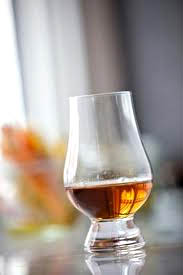 The Twisted Tail: Head to this two-story South Street "juke joint" for its regularly scheduled live blues, rustic-wood furnishings and 55 types of domestic whiskey, from Kentucky straight Bulleit bourbon to "twisted styles" like Philadelphia Distilling's Shine corn whiskey. Opt for the whiskey flight to compare single barrel with small batch styles (509 S. 2nd St.; 215-558-2471).

Village Whiskey: Philadelphia's "Iron Chef" Jose Garces runs away with the prize for best selection. His jewel-box Rittenhouse Square saloon carries a seriously remarkable 177 options of bourbon, rye, Scotch, blended and Irish whiskies, and offers several whiskey flights for those who can't bear to chose just one dram. If the list seems overwhelming, sidle up to the bar to request advice from a member of the knowledgeable staff, who might point towards a piney Laphroaig Triple Wood single-malt Scotch or a finely aged Rittenhouse 23-year-old rye (18 S. 20th St.; 215-665-1088).

Stateside: As the name suggests, Stateside is devoted to all things American. It follows, then, that the hip East Passyunk Avenue bar's substantial whiskey and spirits selection consists of a 58 American bourbons, ryes and whiskeys, including the Wisconsin-made Death's Door White Whisky, the complex Hudson Four Grain bourbon, and four bottlings of Pappy Van Winkle bourbon, 12 to 23 years old. (1536 East Passyunk Ave; 215-551-2500).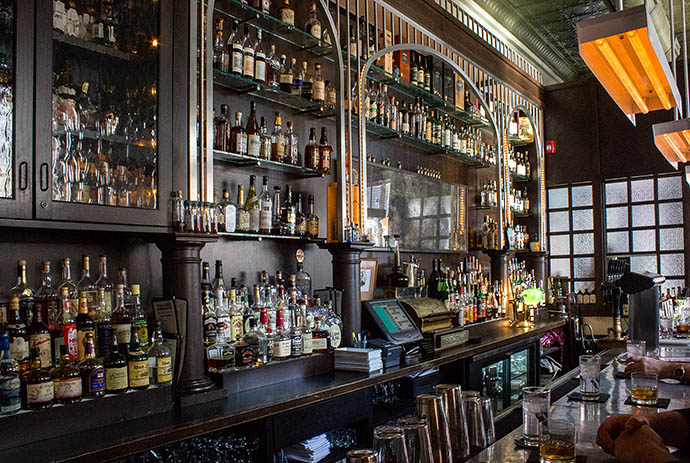 Photos by Kristina Jenkins and Danya Henninger
Tags:
Bar Crawl
,
Spirits
Recent Articles

Feedback
How are we doing? Tell us what you like or don't like and how we can improve. We would love to hear your thoughts!