Bars in Philadelphia That Serve Gluten-Free Beer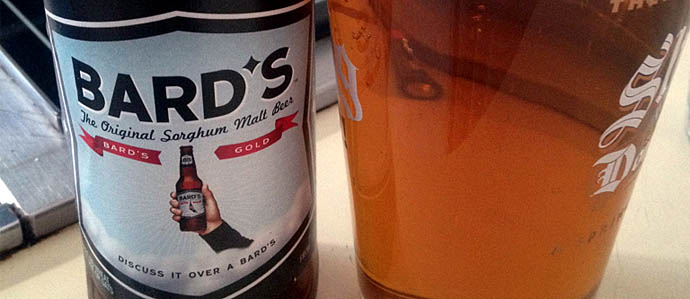 We've been on a gluten-free beer kick lately. We reviewed of Dogfish Head's new Tweason'ale (turns out it's actually pretty good!), and then rounded up a whole bunch of other choices from breweries around the world. It's wonderful that this market is expanding, because we feel awfully bad for people who can't down a pint every now and then. (Sure, hard cider is delicious, and widely available, but it's not quite the same.)
Here are several spots celiac-suffering or gluten-free-living Philadelphians can go to kick one back at the bar, and what you can expect to find. Did we miss any? Let us know in the comments!
The Bards: Has hosted gluten-free days and usually has gluten-free items and beers on the menu, currently serving Bard's Pale Ale (2013 Walnut St)

Belgian Cafe: St. Peter's Sorgham (601 N 21st St)

Brauhaus Schmitz: St. Peter's Sorgham (718 South St)

Dock Street Brewing Company: Sudan Grass Ale (only available periodically) (701 S. 50th St)
Euglogy Belgian Tavern: Green's Endeavor (136 Chestnut St.)

Hawthorne's: Recently added Sprecher's Mbege to its already impressive selection that includes St. Peter's Sorgham and Redbridge (738 S 11th St)

Local 44: Always offers a rotating gluten-free bottled beer, currently carrying Green's Amber (4333 Spruce St)

Philadelphia Bar & Restaurant: Green's Endeavor (120 Market St)

Tapestry: Lakefront New Grist (700 S 5th St)

For more information and for a listing of restaurants that serve gluten-free food, visit GlutenFreePhilly.
Photo via Flickr user lpolinsky
Feedback
How are we doing? Tell us what you like or don't like and how we can improve. We would love to hear your thoughts!