A Goose Island Brewpub is Coming to Fishtown
Quack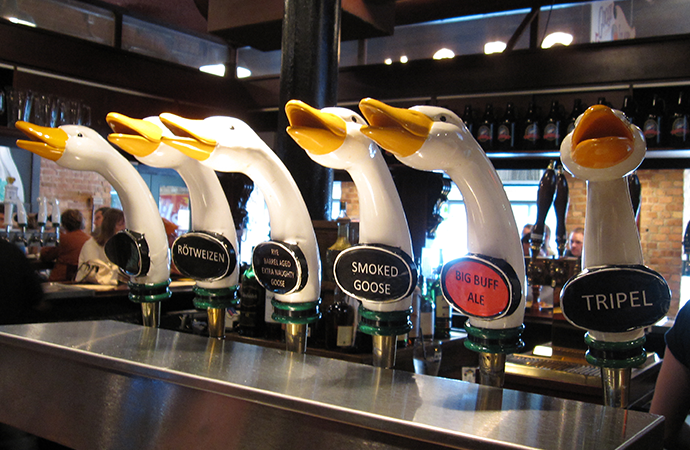 The up-and-coming commercial plaza "Penn Treaty Village," located on Frankford Avenue and Laurel Streets below Girard and west of Delaware Avenue, what's being referred to as—is about to get another tenant in the form of a new brewpub from Goose Island.
The space in Fishtown that was once a no-man's-land of closed factories is now beginning to flourish due to Live Nation's Fillmore music venue moving in late last year. Since the Fillmore's arrival, Live Nation has also opened Punch Line Philly, a comedy club, Frank Entertainment Group has opened Revolutions, a bowling alley entertainment complex and has plans on opening a movie theater, and Travinia Italian Kitchen and Wine Bar has also opened within the same radius. The common denominator between these places? They're all chains.
Anheuser-Busch InBev must have gotten a whiff of the transformation going on in Penn Treaty Village and wanted a piece of the action. AB InBev bought the Goose Island brand in 2011, but just purchased the brewpub location in Lincoln Park, Chicago earlier this year from the brewery's original owners. It looks like Philadelphia will be only the second location of brewpub and the exact location will be right next to the Punch Line at 33 E Laurel St. A brewpub spokesperson told Philly.com they're aiming at a summer 2017 opening.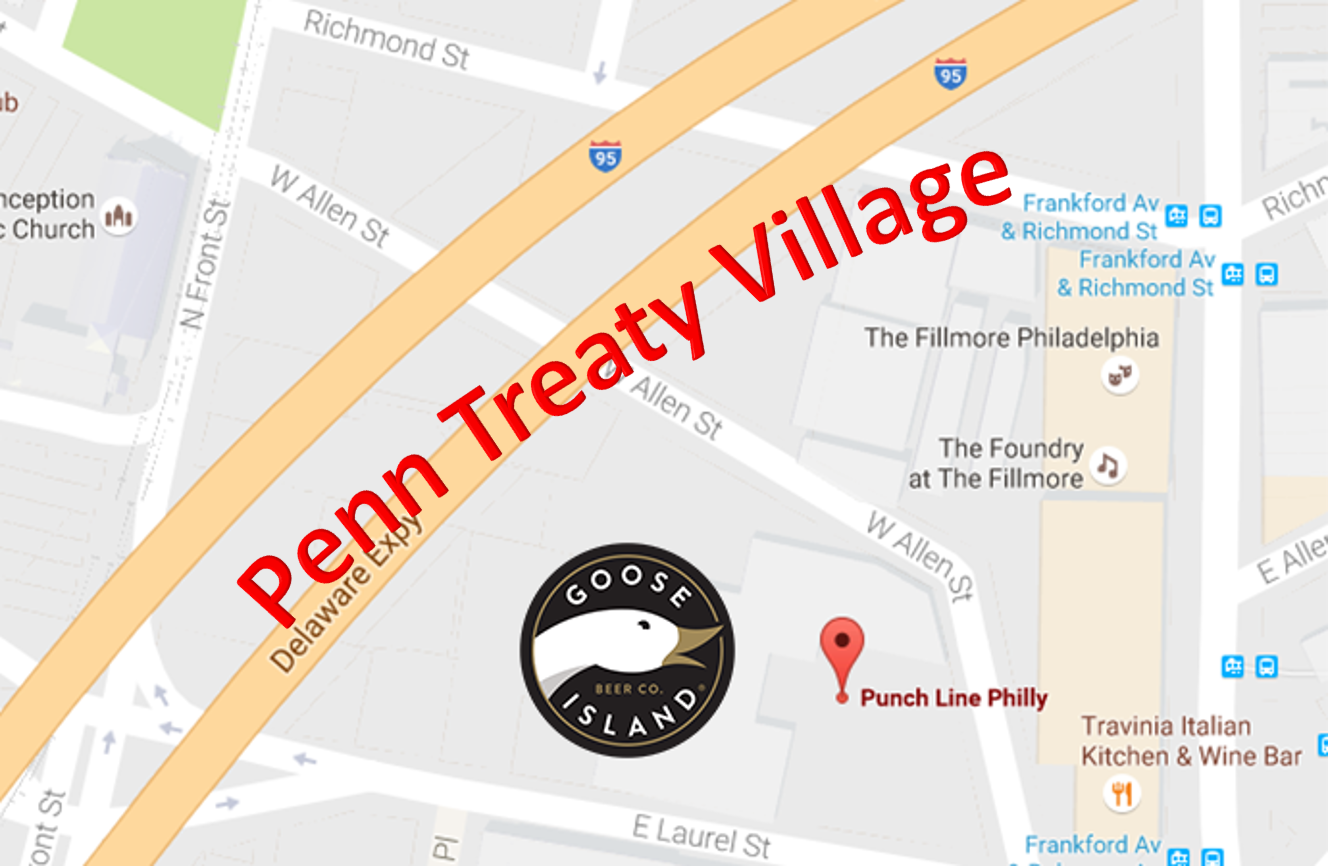 It doesn't seem to fit the Fishtown aesthetic having massive chains set up shop on their turf. So, we're hoping there will be a lot of legitimate craft beer options at the AB InBev venture, not just the usual swill. Our desires aren't completely crushed for this space though because Philadelphia Distilling and Neshaminy Creek Brewing Company also have plans to open up tasting rooms in Penn Treaty Village.
Also, not all chains are bad. The worst offense that Live Nation has committed is probably the outrageous fees on their ticket prices. It is okay for us to be fearful when they hear a flair bar and a beer monopoly moving in to our turf. If you're anything like me though and remember Philadelphia prior to 2006 you remember the booming "Riverview Plaza" with the Engine 46 Steakhouse, GameWorks Studios and of course the Riverview AMC Theater. Albeit, the Riverview is still operational but much rest of the plaza is shuttered. Something about an entertainment complex on Delaware Avenue still sounds eerie to me.
Photo via Flickr user Bernt Rostad
Tags:
Beer
,
Food
Recent Articles

Feedback
How are we doing? Tell us what you like or don't like and how we can improve. We would love to hear your thoughts!