Weekend Picks: 6/2 - 6/5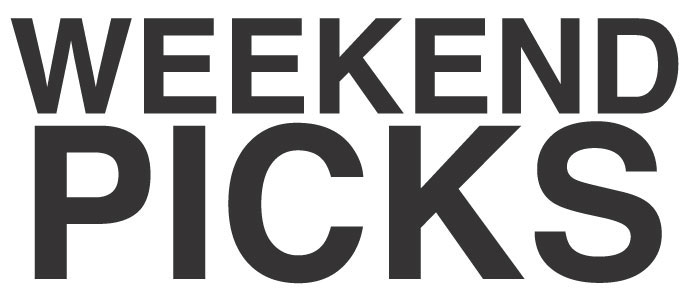 Friday this week marks day one of Philly Beer Week, and there are a ton of events going on! You can check out a guide that we put up here with our suggestions on what you should check out in the days to come (hint: it involves beer.)
But in case that's not enough for you…
---

"12:01am, Philly's #1 Happy Hour
What: Late Night Happy Hour
Where: Irish Pol, 3rd & Chestnut (Old City)
When: Technically Friday, but Thursday night at 12am
Our friends at Irish Pol can't wait to give you awesome beer specials. They are stretching their awesome happy hour from midnight to close. As always, most of their 40 taps will be pouring into your pint glass for $3.
Fegley's Brew Works, Great Lakes Brewing Co., Palm Breweries, Troegs Brewing Co., Victory Brewing Co., Yards Brewing, and Yuengling will all make an appearance.
A Lebowski Happy Hour & Quizzo Fundraisder Extravaganza
When: 6-10pm
Place: Drinker's Tavern
Drink Specials: $1 Miller High Life/Lite Bottles, $4 White Russians & Well Drinks, $3 Three Olives Drinks. After 9pm: $1 PBR Cans, $2/$6 Domestic Drafts/Pitchers, $3/$9 Craft Drafts/Pitchers.
About: $5 Donation at the door. All proceeds go to the Leukemia & Lymphoma Society. This happy hour is organized by team "We Roll on Shabbos" of The Dude Hates Cancer 2011 campaign. Click HERE to see the Facebook Event Page.
---
Opening Tap
Time: 7:30-10pm
Place: Independence Visitor Center
Cost: $41 (tickets sold only in advance)
Sample beer from over a dozen brewers, and sample some bites for an additional price. Witness the mighty Hammer of Glory, and meet some of the world's best brewers!
Check our video all about it here!
Kite & Key Philly Beer Week Kickoff
What: Rare beer tasting and tailgate party
When: Friday, June 3rd 2pm-2am
Where: Kite & Key, 19th & Callowhill (Art museum/Fairmont)


Kite & Key has stockpiled some amazing beer in celebration of Philly Beer Week. Treogs Brewing Company will be leading the tailgate party with 2010 Mad Elf, Nugget Nectar, Brotherly Suds, a firkin of HopBack, Sunshine Pils, Dreamweaver, Scratch 42 (Razmadizzle), Scratch 43 (IPA) and Scratch 44 (Belgian Quad).
---
Saturday, June 4th
International Great Beer Expo
Time: 12:30-4pm (Session 1), 5:30-9pm (Session 2)
Place: Philadelphia Cruise Terminal at the Naval Yard (5100 S. Broad St.)
Cost: $45 per session ($10 for Designated Drivers)
The International Great Beer Expo is a full-scale beer fest, featuring 50+ breweries from all around the world.
Included in the cost of your ticket are sampling glasses that you can keep, and unlimited 2 oz. samples of all the beers that are at the beer fest. In addition to the great beers you'll find, there are always dozens of cool vendors!
The event will help raise funds for the CBC, Committee to Benefit the Children, a local Philadelphia charity that provides resources for treatment, care and family support to benefit area children with cancer, leukemia and serious blood disorders.
For ticket information, click here.
For footage of the 2010 International Great Beer Expos, check here!
An evening with Shaun hill of Hillfarm & Jasper Hill Cheesery
What: Beer and Cheese pairing
Where: Hawthorne's, 11th & Fitzwater (South Philly)
When: Saturday, June 4th (5-9pm)
Shaun Hill of Hill Farmstead is bring delicious cheese's that will be paired with 5-8 beers on tap, including some of his personal favorites.
---
Sunday, June 5th

Craft Beer Day on East Passyunk
What: Multiple specials at eight South Philly Bars
When: Sunday, June 5th starting at 11am
Where: East Passyunk Avenue (South Philly)
Sunday is craft beer day on East Passyunk and all day long there will be live music, food and of course, beer.
Specials include; the P.O.P.E (1501 East Passyunk) with brunch featuring Allagash brewing company, from 11-3pm.
Lucky 13
(1820 South 13th) brunch from 11:30-4pm with Victory beer.
Le Virtu (1927 East Passyunk) will have a free beer tasting from multiple breweries including Victory, Troegs and Riverhorse from 1-4pm.
The Bottle Shop
(1837 East Passyunk) has a $10 home brew sampling from 2-6pm.
Salt and Pepper (1623 East passyunk); 4-7pm River horse "Meet the Brewer" happy hour.
Stick's and Stones (1909 East Passyunk); 4-7pm Bavarian Barbarian Brewing Company "Meet the brewer" event as well as Coronado Brewing Company happy hour with $4 beers from 9-12am.
Stogie Joe's
(1801 East Passyunk); $30 Riverhorse 5-beer buckets and pizza with live music.
---
Related Articles:
Recent Articles

Feedback
How are we doing? Tell us what you like or don't like and how we can improve. We would love to hear your thoughts!